NOTHING FOR SALE, I don't own most of this stuff anyway

Gashapons, also known as capsule figures, comes in prize machines in Japan, they are usually unesembled in a plastic ball, and are small .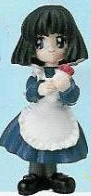 THIS IS THE YOUNG HOTARU CAPSULE FIGURE REALEASED JULY OF 2003, IT IS FROM THE SERIES 5 OF SAILOR MOON FIGURES. THIS PICTURE SHOWS A MINI HOTARU IN WHAT LOOKS LIKE A MAID OUTFIT. THIS GASHAPON FIGURE COMES WITH THE RINI(CHIBI USA) FIGURE, WHO IS ALSO DRESSED IN A MAID OUTFIT.THANK YOU FOR THE KIND PERSON WHO SENT ME THIS PICTURE. OTHER FIGURES IN SERIES 5 IS ETERNAL SAILOR MOON, REI IN SWIMSUIT, YOUNG CHIBI USA (RINI), USAGI (SERENA) IN SWIMSUIT, AMI IN PAJAMAS, AND USAGI (SERENA) IN UNIFORM. This particular figure is about 2.2 inches tall.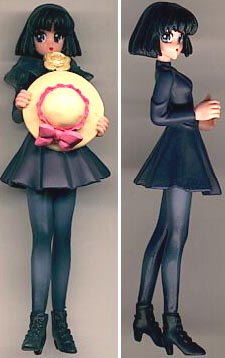 Well the new Hotaru Tomoe gashapon looks pretty cool. She can either be posed holding her hat or book. She comes in her pretty black dress from the 3rd season of Sailor Moon. This figure was available in the spring of 2003 and comes with the other Sailor moon capsule 4 figures, which include human Luna, Super Sailor Moon,Super Sailor Chibi Moon, Makoto(Lita) in bikini, Minako (Mina) in bikini, and includes Artemis. Pretty sweet line up. This figure was about 3.5 inches tall.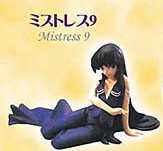 MISTRESS 9 IS SAILOR SATURN'S EVIL ALTER EGO. THIS IS THE ONLY FIGURE /TOY OF HER AVAILABLE. AVAILABLE IN JAPAN, AND RELEASED IN LATE DECEMBER 2002. THIS IS SERIES 3 OF A NEW SAILOR MOON GASHAPON LINE. SAILOR SATURN WAS AVAILABLE IN SERIES 2.THIS TOY COMES IN A PLASTIC BALL FROM A MACHINE, AND MAY NEED SOME ASSEMBLY. OTHER FIGURES AVAILABLE IN SERIES 3 IS PRINCESS SERENITY, MAKOTO KINO (LITA) IN UNIFORM, AMI MIZUNO (AMY) IN A BATHING SUIT, REI HINO IN PRIESTESS OUTFIT, AND SAILOR V. She is about 2 inches tall.

Sailor Saturn Gashapon figure

This saturn figure is the best yet , and the most realisic Saturn I've seen. She came in Series 2 of a Sailor Moon World line of Capsule figures. Made in 2002, Bandai, Japan. other figures avilable during this line were Sailor Pluto, Sailor Uranus, Sailor Neptune, Sailor Chibi Moon, Super Sailor Moon, and Luna. She is about 3.8 inches high.